In the world of stand up comedy, a "tight five" is your best five minutes of material arranged to have the biggest impact on your audience. And for many comics, it takes years to learn how to write, refine, and perform a great five-minute set.
But those comics didn't have this one-of-a-kind course.
For the first time:
Seven professional comedians from
Comedy Central, Netflix, HBO and Late Night
will teach you everything they know.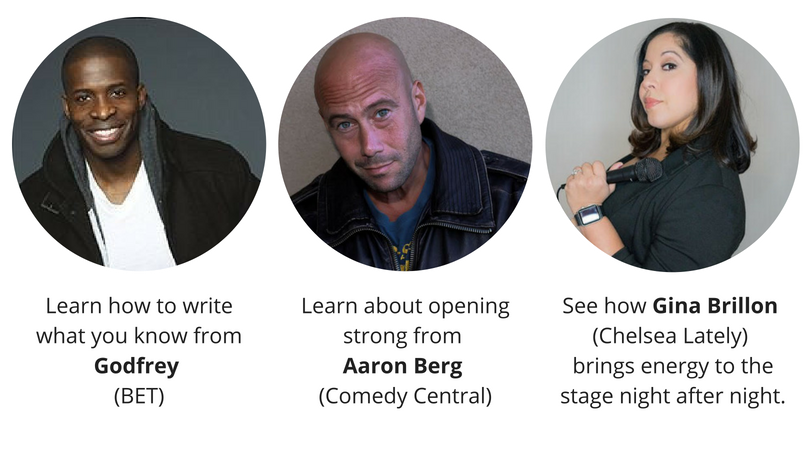 They'll even reveal big mistakes they made coming up in the business so you don't have to make them, too.

Get inspired. Enroll today.
We're looking to develop the next generation of comedic talent.

We are Stand Up NY. Since 1986, stand up legends such as Jerry Seinfeld, Chris Rock, Jon Stewart and Kevin Hart are just some of the comics that have graced our stage in New York City. Amy Schumer, Michael Che, Pete Davidson, Colin Jost and Michelle Wolf all did open mics at Stand Up NY before they hit it big.
Who is this course for?

Whether you're already doing open mics or have always dreamed of taking the stage, this course gives you the ideas and guidance you need to craft good material.
Here's what you'll learn in this course:
1. How to determine the comedic style that best aligns with your inspirations and creativity.
2. Where to find material and how to open up your "comedic mindset" to find punchlines in your everyday life.
3. How to structure a joke for maximum impact on your audience.
4. How to arrange your jokes into a cohesive set called "the tight five."
5. Performance techniques for feeling more comfortable while working out new material
Your Instructor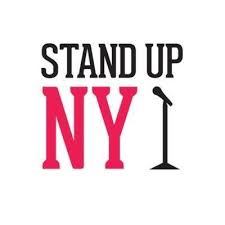 Since 1986, Stand Up NY has been featuring the best comedians the city has to offer. Comedic legends such as Jerry Seinfeld, Chris Rock and Robin Williams have all graced our stage. Recent breakout comics Kevin Hart, Amy Schumer, Michael Che and Pete Davidson regularly drop in.
Get inspired. Enroll today.